Dive in the National Aquarium in Baltimore
You will experience more fish in one place than you can imagine and dive with so many species it would take years to see them all in the wild.
That's right, you heard us—dive in the National Aquarium in Baltimore! You'd have to travel around the globe to experience a day of diving like this, but with this fun-filled experience you can have it all, right here in your own backyard.
Atlantic Edge Scuba is proud to partner with the National Aquarium in Baltimore to offer the best diving in Maryland: in the beautiful Atlantic Coral Reef tank, among abundant marine life, from a perspective that few will ever experience. Led by our professional dive staff, participants will be taught the basics of Aquarium diving before taking the plunge into a world of rays, sharks, and fish, nearly 100 species altogether. In addition to swimming with these fascinating creatures, you will also learn the role divers can play in reef conservation and how to be a steward of our precious natural resources. (The species you will dive with will depend on the time of year)
The schedule:
Scheduled dives - and available spaces for each (each dive is limited to a maximum of six divers) - are listed in the grid at the bottom of the page.
There are two scheduled start times each day to choose from: 2:45pm or 3:45pm.
The dive itself is approximately 40 minutes.
Before the dive, you'll attend a mandatory one-hour classroom session to learn about the National Aquarium and its conservation mission, the animals you will see in the exhibit and how to navigate carefully in the tank.
Then, we will brief at the exhibit about how to safely enter the water, get ready to dive, and then enter the tank, which is 13 feet deep, contains 335,000 gallons of saltwater at 76 degrees, and teems with more than 700 fish.
Prerequisites:
If it's been a while since your last dive, we highly recommend a refresher course prior to your dive. The Atlantic Coral Reef is a confined space, so proper buoyancy control is required to make the dive.
The dives are normally sold out at least a month in advance, and once a date is registered/paid for it is yours- no refunds or reschedules (like a ticket to a concert or sporting event).
Do You Want to Earn
a Certification For Your Dive?
You have an option to earn the PADI Aquarium Diver Distinctive Specialty. This certification would count towards the Master Scuba Diver rating if you ever expect to aspire to the highest non-professional level in diving.
There is an additional $49 charge for this specialty.

Aquarium Dive Paperwork
This will be done through a website link provided upon registering for this dive
Related Products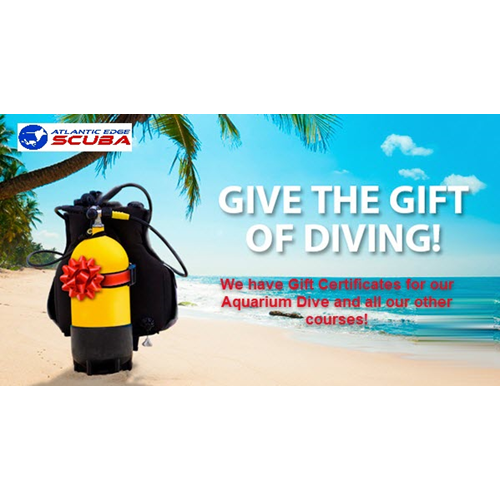 Aquarium Dive Gift Certificate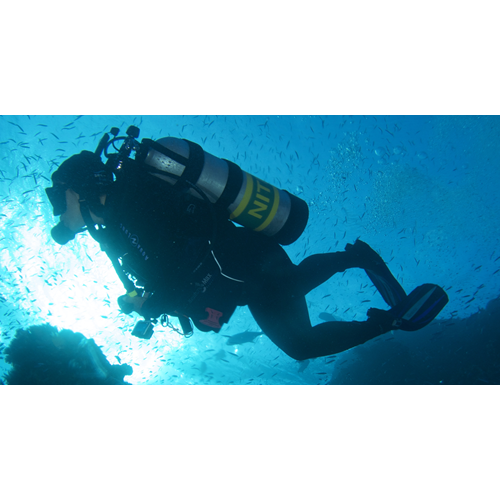 Aquarium Specialty Certification